New ThermX System in operation
Throughout the last weeks of October IGS has been delivering another of its high efficiency ThermX furnaces for SSG. The installation and commissioning were achieved timely allowing quick movement into production. IGS is proud to see another of our furnaces move into production and provide for our clients cost savings, increased output and environmental benefits.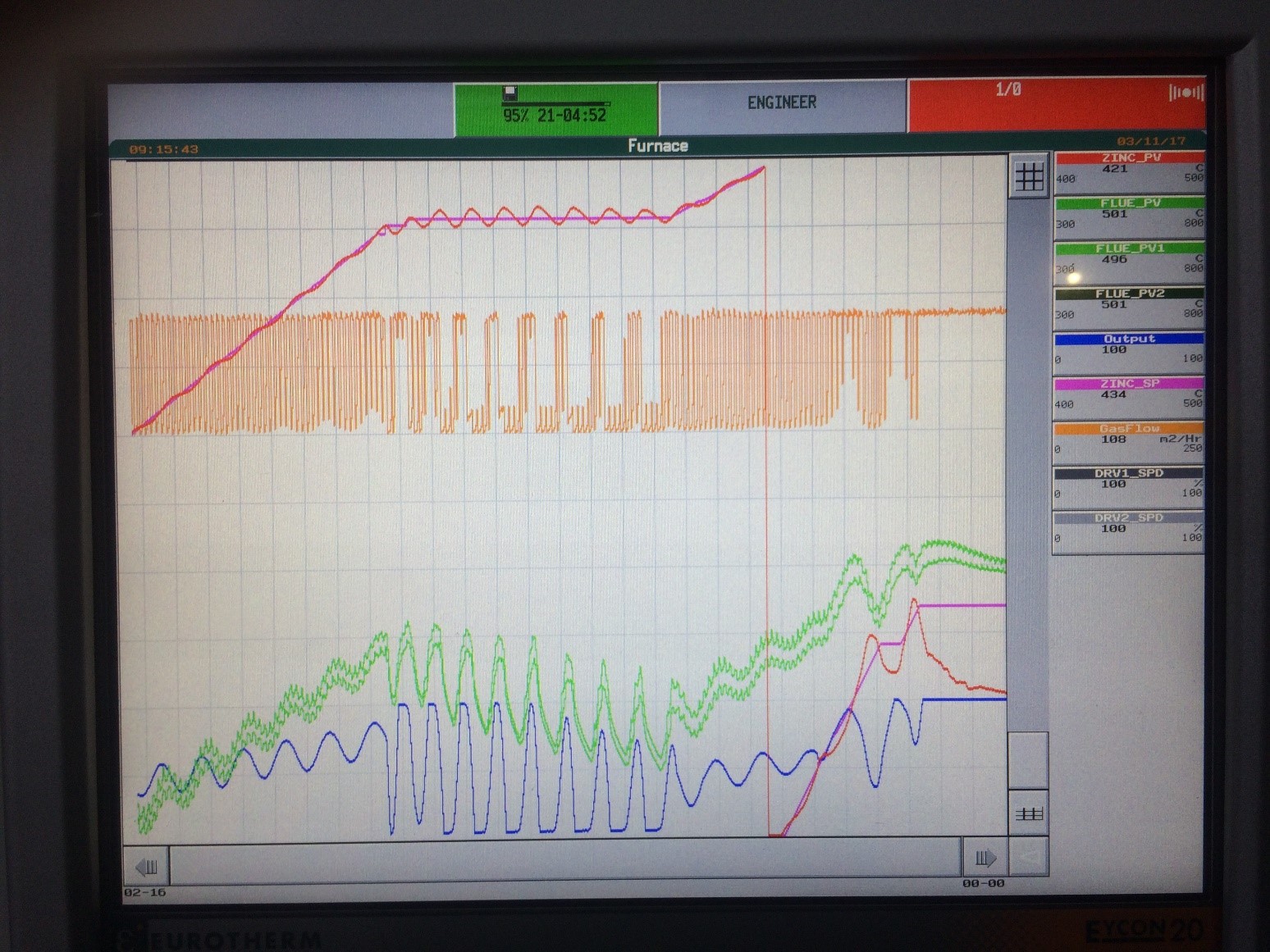 Auto ramp tracking care of heatup
Galvanizers Association of Malaysia (GAM) - Tech Seminar
On October 6th IGS was invited to present at the GAM Tech Seminar. Our presentation covered the essential topic of implementing scheduled Kettle and Furnace Maintenance. We believe this not only provides maximum production and energy savings, it also enables the monitoring of wear on plant infrastructure, before it becomes a major problem. The presentation covered what can be done by Factory Managers and the staff on a routine basis, as well as what the services of IGS can do to assist. The presentation highlighted the importance of following a maintenance program to support Factory Managers and Company decision makers to forward plan for changes in equipment that may need to be made. This forward planning also allows for considered budget analysis to minimize cost impacts and production down time.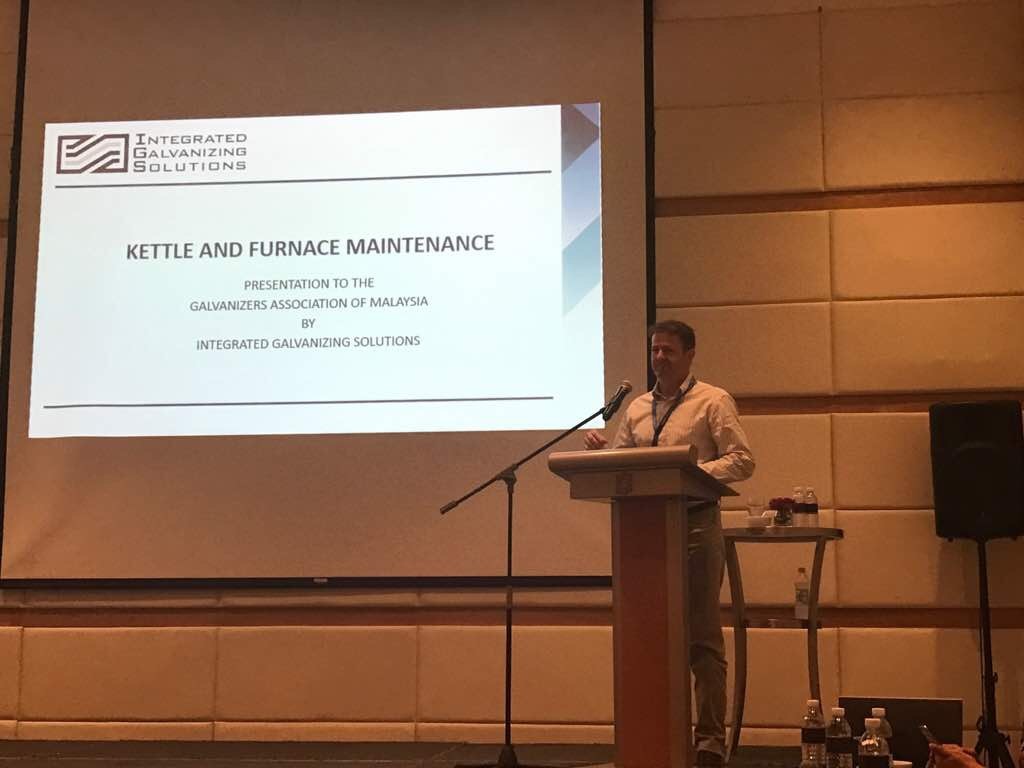 IGS Managing Director James Molony presenting at the GAM Tech Seminar
Proud Sponsor of GAA Annual Conference
The 53rd Conference was held in Perth this year with approximately 70 delegates from the Australian and New Zealand Galvanizing Industry in attendance. 12 speakers delivered 11 business sessions, plus a special guest speaker the Australian Cricketer, Brad Hogg. Due to IGS project commitments in October we were unable to attend the Conference, although we proudly supported the event by sponsoring the speaker gift packs. The gift packs consisted of two bottles of specially selected premium wine from the iconic Western Australian win estate, Vasse Felix. All speakers were presented a gift pack at the conclusion of their business session.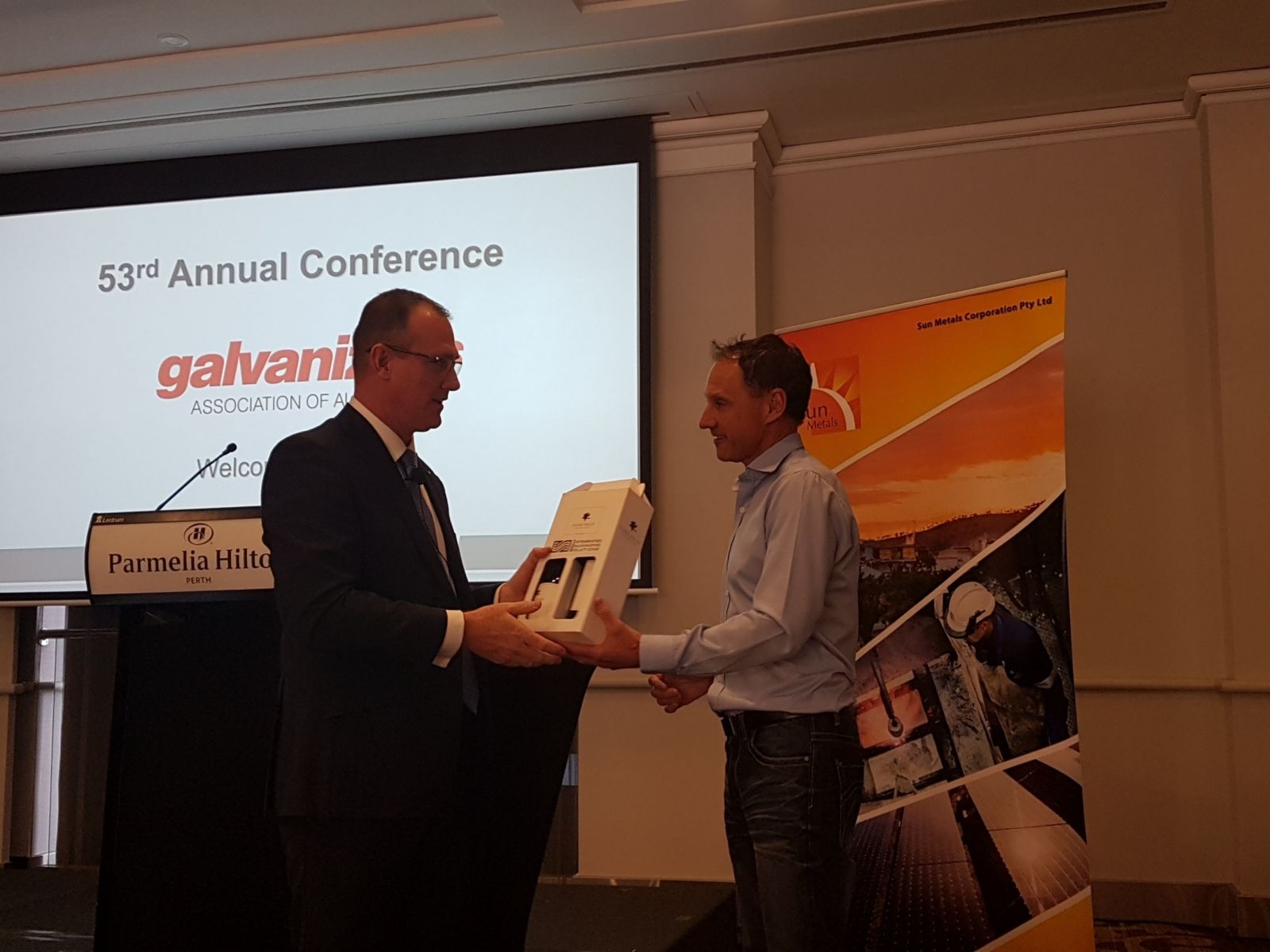 David Chaston from the Geelong Galvanizing is presenting a gift pack to Michael Crellin from the National Heavy Vehicle Regulator.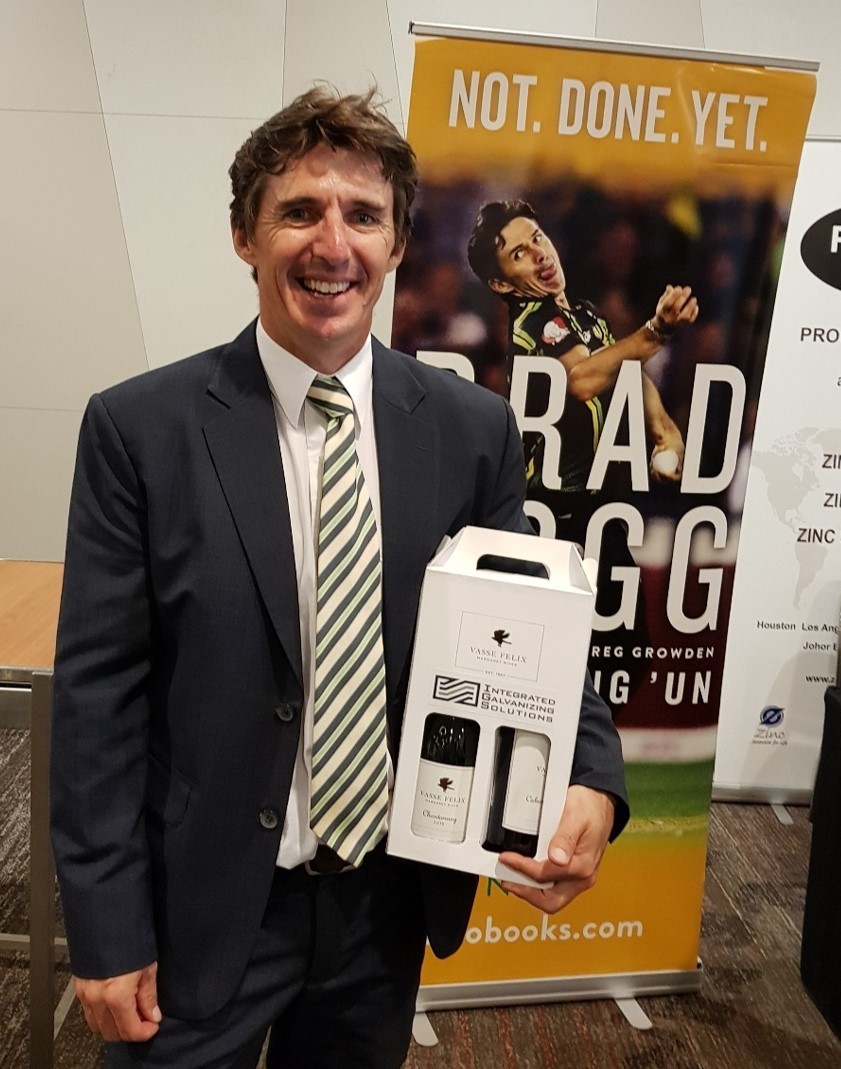 Australian Cricketer Brad Hogg with his gift pack.